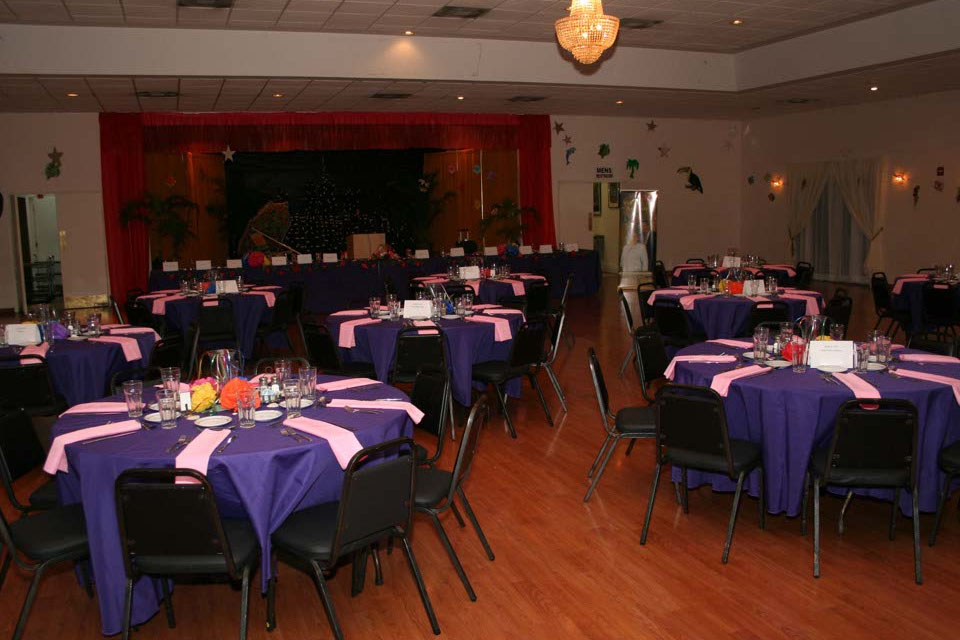 The Florida ballroom is the largest private ballroom/banquet hall in the South Miami/Coral Gables area, with a capacity of 280 guests. This comfortable ballroom is perfect for weddings, galas, parties and all types of celebrations. There is a large stage for presenter or entertainment and plenty of room on the dance floor.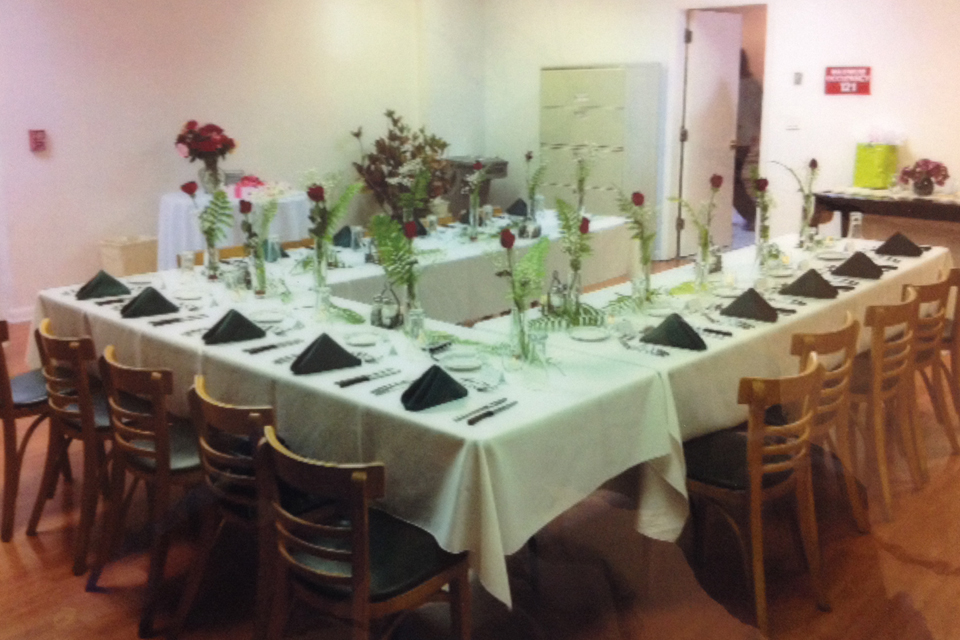 The Shelks meeting room is designed to comfortably host groups of up to 75 people. This room is well suited for cocktail parties, catered lunch meetings, training, classes and smaller group events. We can arrange the room around banquet tables, "card" tables or with classroom style seating. There is plenty of wall space for projection.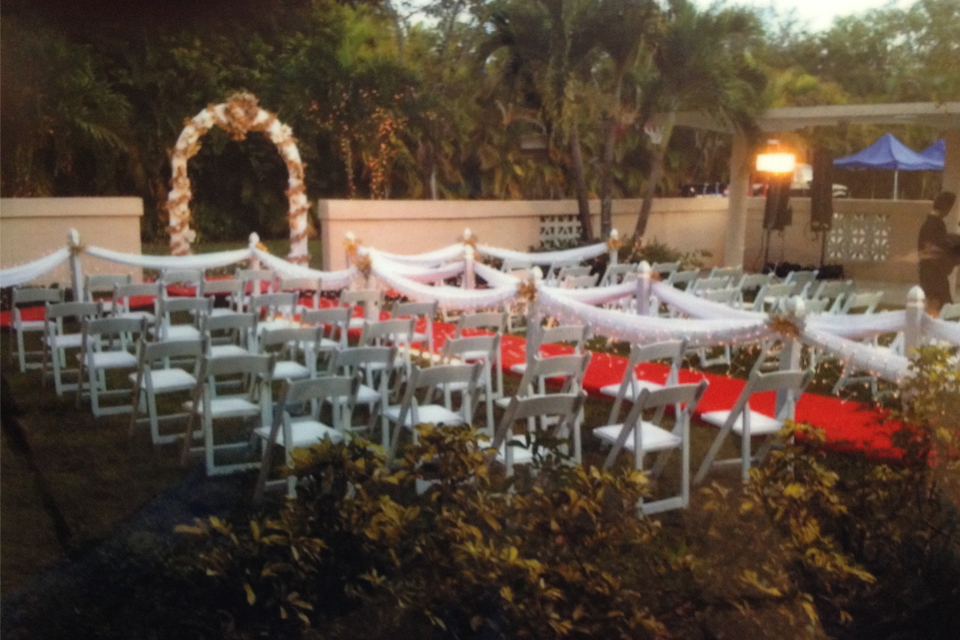 The tropical backyard garden is ideal for an outdoor wedding or moonlight cocktail party… We can help you design the space to accommodate whatever you have in mind. And, you have the peace of mind that your event can be planned to move inside, so your big day will not be ruined by a rain storm.
Please call (305) 668-1676 to set up a time to stop by and see the facility.
We are conveniently-located  just off SW 62nd Avenue and South Dixie Highway. Ample free parking is available. The Florida Ballroom has 15 tons of new AC, ice makers, an attached bar and full kitchen. Rental agreements are customized to your requirements. Availability is on a first-come, first-served basis.

If you are renting space only, we gladly provide the tables and chairs, set them up in the configuration you design. Your table layout (download here) must be returned 3 days before your event so we can prepare tablets and chairs.
The Ballroom is available to you a few hours early on the day of your event. This allows you ample time for decorating, music people to set up, catering people to set up, etc, etc.,
Catering and table service is available. We have a full staff of waitresses and kitchen staff experienced with everything from Prime Rib to Deli Sandwiches, and everything in between. We provide all Linens, dishes, utensils, and serving personnel when we provide full-service catering.
Your rental includes ice for your beverages and Rental Manager on site to ensure you are satisfied with the set-up, air conditioning and have ample restroom supplies.
A deposit is required to reserve your room. A required security deposit can be paid by check 10 days before rental date, or by cash day of event, deposit will be returned on first business day following event. Elks Lodge is not responsible for damage or loss to vehicles, persons or possessions. Use at own risk.